Welcome to the Meadowlark Extension District #7
LIMITED HOURS!
Effective May 4 through July 4, 2020, the Meadowlark Extension District Offices in Holton, Oskaloosa and Seneca will be open to the public with the following restrictions:
Office hours when staff will be available to the public will be limited to 9:00 AM to noon and 1:00 PM to 3:30 PM.
Visitors to the offices who have a fever or show symptoms of illness such as a sore throat, chills, fever, cough or shortness of breath or who are at high risk of getting sick are asked to either stay home or leave the work place.
No visitors will be allowed into or near staff members offices or work spaces unless they are wearing a face shield and have washed their hands or have used hand sanitizer onsite.
Social distancing practices will be in place when working with the public and no gatherings over 10 people will be allowed in our offices.
All face to face events, meetings conducted by Extension employees or our volunteers and targeted for our constituents and stakeholders remain cancelled, postponed or held via Zoom or other distance technology until July 4, 2020.
Holton 785-364-4125 JA@LISTSERV.KSU.EDU
Oskaloosa 785-863-2212 JF@LISTSERV@KSU.EDU
Seneca 785-336-2184 NM@LISTSERV@KSU.EDU
Tailgate Talk - Virtual Series
Virtual Tailgate Talk 1 - Measure to Manage - Plant Growth & Development; Introduction to Grazing Stick - video available May 26, 2020 - https://youtu.be/hILxfqVecVE
Virtual Tailgate Talk 2 - Electric Fencing - video available June 22, 2020 - https://youtu.be/V750LW4-hRM
Virtual Tailgate Talk 3 - Brush & Weed Control - video available July 20, 2020.
Tailgate Talk 4 - Alternative Water Sources (Moving water with solar pumps, Bilge pumps and other methods) & Pasture weed & grass identification - week of August 18 - dates to be announced and location of fields for Nemaha County and Jackson County
Please RSVP at https://tinyurl.com/y9gylm9z, even for the virtual Tailgate Talks. This way we can mail out information.
Extension Educational Programs are provided in the following areas:
4-H and Youth Development, Community Development, Crops and Soils, Livestock, Health and Nutrition, Home and Family, and Lawn and Garden.
Our staff consists of 6 extension agents and local support staff in each office.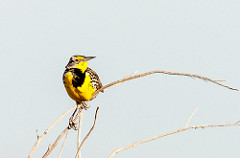 In the News
2020 Fair Dates
Jackson County Fair - July 20-23, Carnival July 21-25 in Holton, KS

Nemaha County Free Fair - July 23-27 in Seneca, KS (No Open Class Division for 2020)
Jefferson County Fair - July 27-30 in Valley Falls, KS
What do the different 4-H ribbons mean?
Weather Related Meeting Information