Welcome to the Meadowlark Extension District #7
COVID CHANGES
Please remember to wear your face mask while out in the public.
Use of disinfectant wipes and hand sanitizers will be encouraged by all visitors and staff, but not required.
Please no gathering of visitors which creates a crowd of greater than 10 people.
Social distancing practices will be posted in each office. When you stop by, check out of local office signage for further guidance.
If you show symptoms of a fever, sore throat, chills, a cold or are at risk of getting sick, please stay home!
Call ahead and plan your visit or request ahead of time. We will gladly place your information on our grab and go table.
We will continue to encourage a phone call, text or email whenever possible, but will welcome your brief office visit.
Extension Educational Programs are provided in the following areas:
4-H and Youth Development, Community Development, Crops and Soils, Livestock, Health and Nutrition, Home and Family, and Lawn and Garden.
Our staff consists of 6 extension agents and local support staff in each office.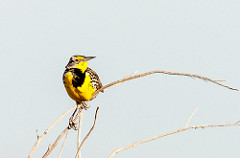 In the News
Weather Related Meeting Information