Welcome to the Meadowlark Extension District #7
Extension Educational Programs are provided in the following areas:
4-H and Youth Development, Community Development, Crops and Soils, Livestock, Health and Nutrition, Home and Family, and Lawn and Garden.
Our staff consists of 6 extension agents and local support staff in each office.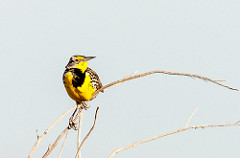 In the News
Kansas State Research & Extension News Room Hot Topics
Walk Kansas is in full swing.
Click on this Walk Kansas link to go to our website and add to your logs.
2019 Fair Dates
What do the different 4-H ribbons mean?
Jackson County Fair - July 22-25 in Holton, KS
Nemaha County Free Fair - July 25-29 in Seneca, KS
Jefferson County Fair - July 29-August 1 in Valley Falls, KS
Weather Related Meeting Information