Welcome to the Meadowlark Extension District #7
Office Closed!
Effective March 23, 2020 thru April 8, 2020, the Meadowlark Extension District Office in Holton, Oskaloosa and Seneca will be closed to the public. All employees will be working from home and will be available via office phone, cell phone and e-mail during our regular business hours Monday thru Friday 8:00 AM to Noon and 1:00 PM to 4:30 PM. If health conditions improve after April 6, 2020, we may reopen our offices with restricted availability to the public until May 18, 2020.
Our basic contact information for phone calls or email are as follows:
Holton 785-364-4125 JA@LISTSERV.KSU.EDU
Oskaloosa 785-863-2212 JF@LISTSERV@KSU.EDU
Seneca 785-366-2184 NM@LISTSERV@KSU.EDU
Extension Educational Programs are provided in the following areas:
4-H and Youth Development, Community Development, Crops and Soils, Livestock, Health and Nutrition, Home and Family, and Lawn and Garden.
Our staff consists of 6 extension agents and local support staff in each office.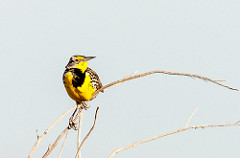 In the News
Kansas State Research & Extension News Room Hot Topics
2020 Fair Dates
Jackson County Fair - July 20-23, Carnival July 21-25 in Holton, KS

Nemaha County Free Fair - July 23-27 in Seneca, KS
Jefferson County Fair - July 27-30 in Valley Falls, KS
What do the different 4-H ribbons mean?
Weather Related Meeting Information