Welcome to the Meadowlark Extension District #7
Extension Educational Programs are provided in the following areas:
4-H and Youth Development, Community Development, Crops and Soils, Livestock, Health and Nutrition, Home and Family, and Lawn and Garden.
Our staff consists of 6 extension agents and local support staff in each office.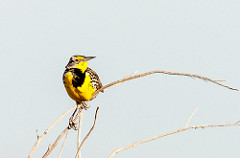 In the News
Northeast Kansas Innovators Seminar
Tinkerers, Inventors and Innovators are encouraged to attend the first ever Northeast Kansas Innovators Seminar. This seminar begins at 8:30 AM, Tuesday, June 4, 2019 at the Glacial Hills Business Center in Sabetha. If you have a special project, invention or new technology that you want to develop or protect but don't know what to do, this seminar is for you!
Presentations will be offered on the following topics: Best Practices in Protecting Your Intellectual Property, Small Business Innovations Research Grants for Innovators, An Overview of Angel Investing and Best Practices for Being Prepared to Pitch to Investors. A funding resource panel will also be held to provide information on local funding sources for innovators and the morning will end with a presentation of the basics of Governing Contracting for those that want to pursue government contracts.
Click here for more information.
For questions about this event, please contact David Key at 785-336-2184 or Nancy Gafford at 785-284-3099.
We have education presenters with great resources on many topics. We can meet your group needs; are flexible with location and presentation time (from a short 20 minute presentation to a longer format), if needed.
2019 Fair Dates
What do the different 4-H ribbons mean?
Jackson County Fair - July 22-25 in Holton, KS
Nemaha County Free Fair - July 25-29 in Seneca, KS
Jefferson County Fair - July 29-August 1 in Valley Falls, KS
Weather Related Meeting Information