Welcome to the Meadowlark Extension District #7
Extension Educational Programs are provided in the following areas:
4-H and Youth Development, Community Development, Crops and Soils, Livestock, Health and Nutrition, Home and Family, and Lawn and Garden.
Our staff consists of 6 extension agents and local support staff in each office.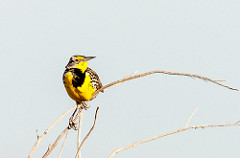 In the News
Kansas State Research & Extension News Room Hot Topics
2020 Fair Dates
Jackson County Fair - July 20-23, Carnival July 21-25 in Holton, KS

Nemaha County Free Fair - July 23-27 in Seneca, KS
Jefferson County Fair - July 27-30 in Valley Falls, KS
What do the different 4-H ribbons mean?
Weather Related Meeting Information