Home and Family
Home and Family News
K-State Research and Extension is a leader in providing research-based information and education for creating strong, healthy Kansas communities. We strive to improve family relationships, develop consumer and financial management skills and help Kansans balance the demands of work, family, and community.
Contact us with your Family and Consumer Sciences questions.
Relationship Tip of the Month-September(Gottman,2001)
When you have a disagreement with someone, try to stay connected and engaged with one another instead of being defensive and unkind.
Consider exhibiting affection, interest, and shared respect. If possible, exhibit your sense of humor even during times of disagreement, but remember to still display respect to the other person.
Consider turning toward one another in times of disagreement, as this will allow you to react in a positive way, thus promoting emotional connection. Over time, a couple can develop stable, long-term relationships from this behavior.
Avoid turning against one another in times of difference.
Radon - January is Kansas Radon Action Month

Q: How do I Check for Radon in my House?
A: Stop by your local Extension office and purchase a radon test kit for $6.
We have lots of useful information in the office about it or go to http://www.kansasradonprogram.org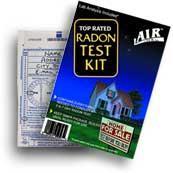 Family Life
Basic Parenting
Basic Time Management
Basic Family Communication
Child Care Homes
Child Care Centers & Preschools
Helping Young Children's Development Through Reading
Adults and Aging
AgeSense: Adapting to Life's Changes
AgeSense: The Caregiving Journey
KSRE Adult Development & Aging
K-State Center on Aging
Home Care and Maintenance
Mold & Moisture in the Home
Mold Resources
Stain Removal Chart
Kansas Radon Program
Flood Recovery Resources
Home Maintenance Guide
Financial Management
All over America people just like you are proving that you don't have to be rich to build wealth. As members of America Saves, they are paying off their debts and saving to reach their financial goals. We can help, with tips and tools to help you set goals, develop strategies to reach those goals, and start saving. So what are you waiting for? Enroll in America Saves and start making your dreams a reality. America Saves is a nationwide campaign involving around 60,000 enrolled Savers and 1,000 nonprofit groups, employers, financial institutions, and government agencies working at the local, state, or national levels. These organizations provide leadership, offer savings services, and promote these services. Kansas Saves is a local affiliate of the America Saves program which is sponsored by K-State Research & Extension.
Learn more about America Saves!
Basic Money Management, from the Basic Living Skills Series. This money management series covers budgeting, record keeping, banking, and credit.